Oregano - Organic, Heirloom, Non-Gmo Seeds
Oregano is a semi-woody perennial  =plant in the mint family.  It produces bright green leave and edible purple flowers.   Its blooms attract pollinators, year after year and its scent helps to confuse potential pests.   Its growth habit is great for filling space between taller plantings as a ground cover in a food forest or to fill gaps between steps in a garden.

In the culinary world it is most commonly combined with tomato and olive oil heavy dishes. It can be used fresh or dried for winter storage.   Medicinally oregano has been used as a natural antibacterial and anti fungal.
Days to Maturity 90
Packet Contains 250+ Seeds
Regular price
Sale price
$3.50 CAD
Unit price
per
Sale
Sold out
Share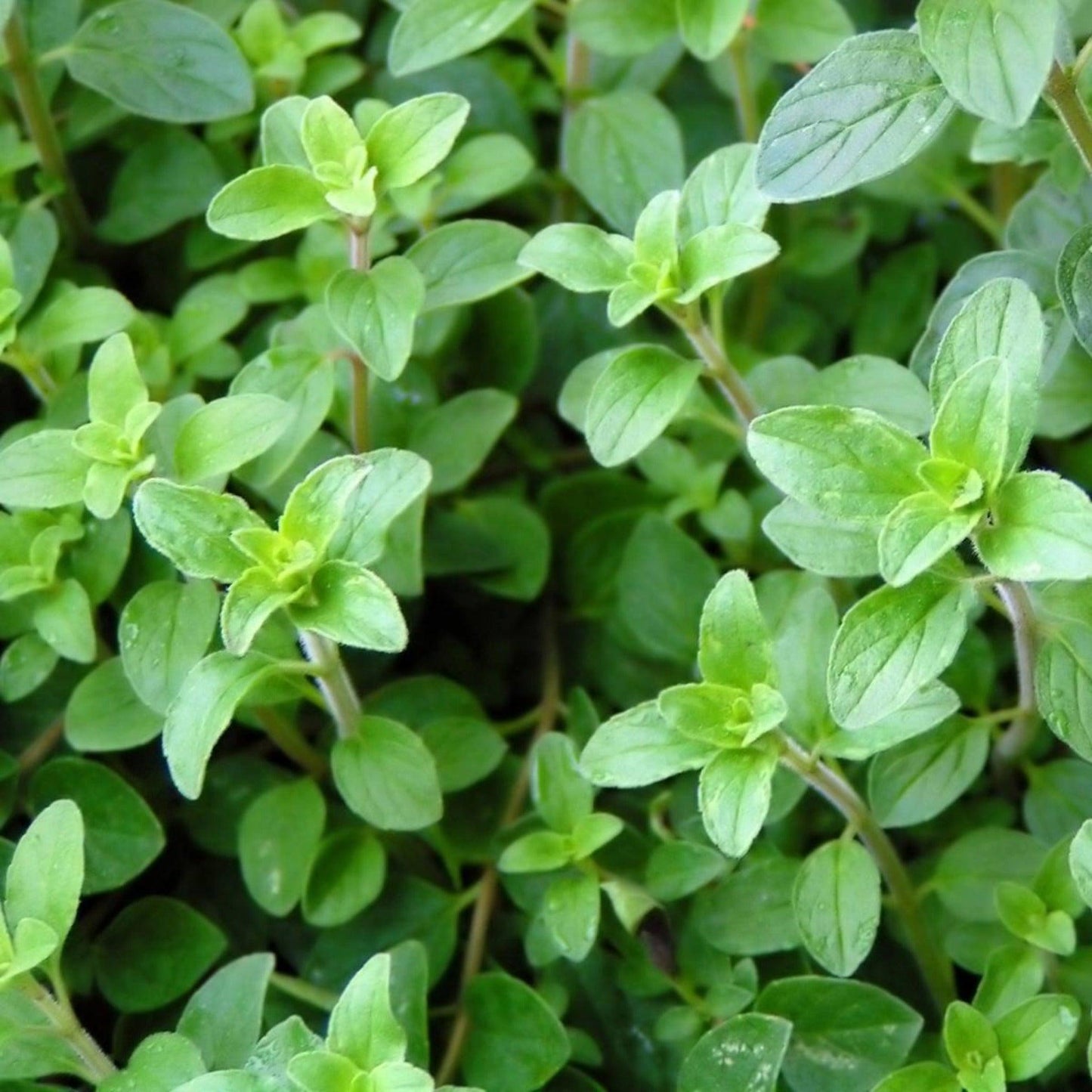 Growing Oregano - Benefits and Instructions
Benefits of Growing Oregano
Medicinal

- 

The essential oils in this herb contain 

terpenes

 like thymol, ocimene, and carvacrol. These compounds have antioxidant and anti-inflammatory properties. Oregano may also have potential antibacterial and antimicrobial properties.
Landscaping- Although it is grown predominantly as a culinary herb, oregano makes a nice edging plant and ground cover, requiring little maintenance. The smaller varieties also do well in rock and alpine gardens.
Use in: Soups, salads, stews, roasted vegetables and meats.
Growing Instructions 
Culture:
Sun Exposure
: F
ull sun. Golden varieties do best in partial shade.
Soil: 
Sandy loam that is well-drained. 
Oregano will grow in a pH range between 6.0 (mildly acid) and 9.0.
Moisture: Allow the soil to dry out fully between waterings. Prefers drier soil conditions.
Planting: Start indoors from late winter to mid-spring. Starting indoors is more reliable than direct sowing. Use bottom heat to achieve a constant soil temperature of 15°C for best results. As seedlings grow, keep soil on the dry side. Pot on as necessary or transplant to the garden in late spring to early summer. Cut plants back after flowering to prevent them from getting straggly. As autumn approaches, divide some to bring inside over winter. Cut back the year's growth to about 2½" from the soil.
Spacing:   Plant 1 oregano plant per square foot of growing space using Square Foot Gardening Method.  Or plant in rows 12-15 inches apart.
Sow seeds: Sow seeds 1⁄8 inch deep
Harvesting:
Pick the leaves throughout the season as needed. Harvest just before the plants are in full flower. 
Storage/Preparation:
Store fresh oregano in the fridge, place it in a container with a damp paper towel for upto one week. Oregano leaves can be picked and frozen for later use as well. Unlike other herbs, dried oregano is often preferred over the fresh herb. To dry fresh oregano, tie sprigs into a bunch and hang in a cool, dark place with good ventilation. Once dried, seal tightly and store away from sunlight.
Companions:
Sage, thyme, rosemary, basil, tomatoes.