Bloomsdale Long Standing Spinach - Heirloom, Non-Gmo Seeds
Bloomsdale Spinach was first introduced to the culinary world in the 1800s and has remained a popular market variety.
It is known as a savoyed spinach because of its puckered crinkled leaves, it also has thicker more substantial texture then the common baby spinach you find in the grocery store.
This spinach is often compared to swiss chard due to its size and texture and can hold up to longer cooking times.
Days to Maturity 47
Packet Contains appx 400-450 Seeds
Regular price
Sale price
$3.50 CAD
Unit price
per
Sale
Sold out
Share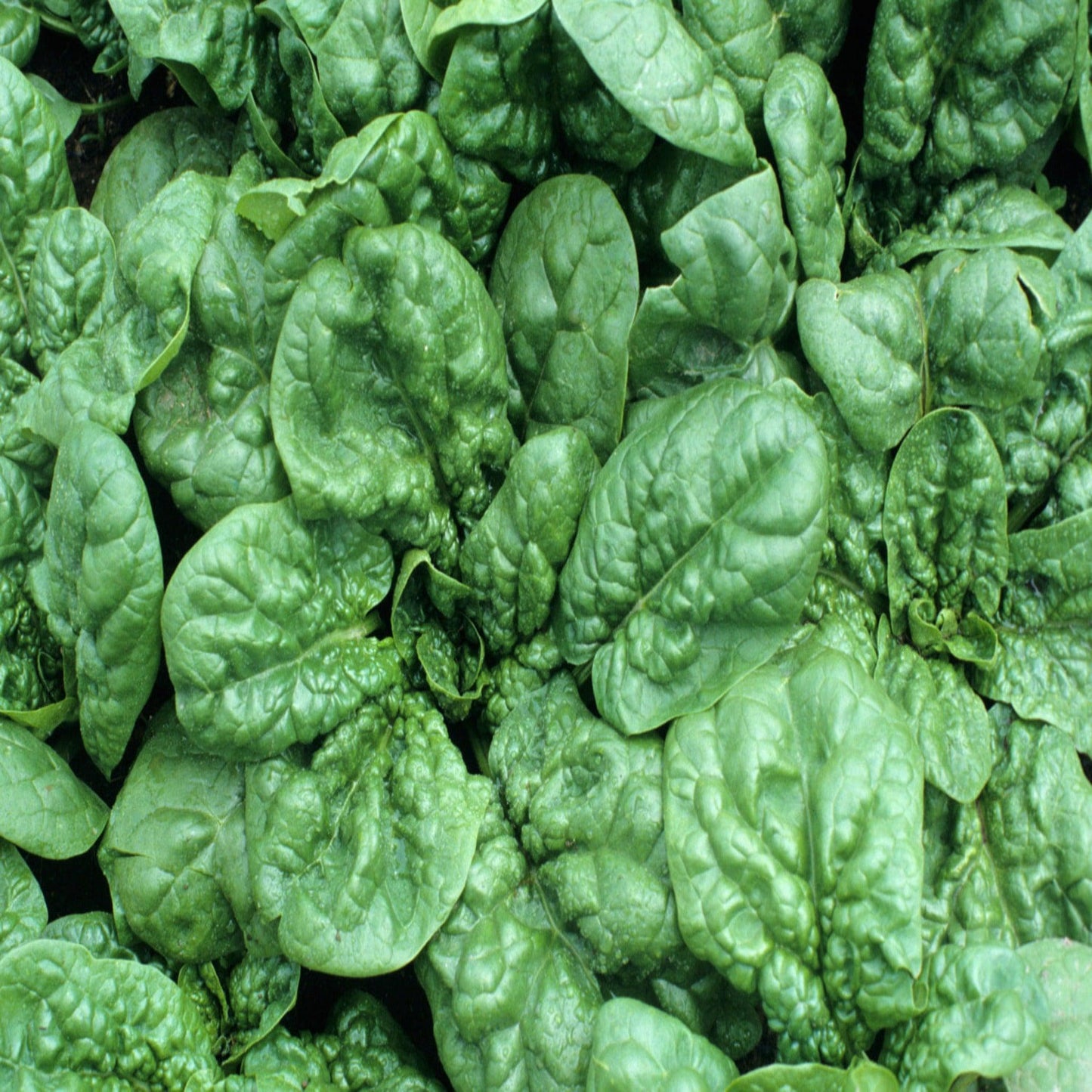 Growing Spinach - Benefits and Instructions
Benefits of Growing Spinach
Medicinal- Spinach has been shown to improve oxidative stress, eye health, and blood pressure.
Nutritional Profile - Spinach contains vitamins A,C and K and is very high in iron and calcium.
Use in: Soups, stews, curries, smoothies, fresh salads.
Growing Instructions
Culture:
Sun Exposure: Full sun to partial shade.
Soil:  Soil pH of 6.5-7.5. Moderate feeders require a fertile, well cultivated soil. Enrich soil with plenty of compost and some partially rotted manure or fertilizer high in nitrogen.
Moisture: Needs even moisture for good growth. Drought and warm temperatures will cause premature bolting.
Planting: Spinach thrives in cool weather, so plant as soon as the soil can be worked or when soil temperatures are between 10-24 degrees C. For a fall crop, plant again in late August or early September.
Spacing: Plant 9 Spinach plants per square foot of growing space using Square Foot Gardening Method.  Or plant in rows 12 inches apart.
Sow seeds: Sow thinly, about 1⁄2 inches deep.
Harvesting:
Cut as soon as leaves are big enough to eat. If spinach is looking old and tired, cut the entire plant back to 1 inch tall to stimulate young, tasty growth. If showing signs of bolting, harvest the whole crop.
Storage/Preparation:
Store your spinach in paper towel lined containers. By placing it in the colder compartments of the refrigerator you will retain freshness for up to a week longer than normal. Spinach can be frozen as whole leaves or as a puree.
Companions:
Beans, Brassicas, celery, lettuce, onion, pea.